A few days remain until the 1st Atma Moon Festival in Gutapa, Colombia. It will take place on November 26, 27 and 28, 2021 in one of the most symbolic locations in Latin America, Atma Villas.
From this land to the most beautiful corners of the universe, the organizing team will present you with a unique and unforgettable festival with a stellar cast of international DJs and producers: HECTOR, AARON SEVILLA, MAYZE X FARIA, and national CARE y FIST. In this new chapter, artists will join the great celebration on two fantastic stages (out door and in door) with different genres ranging from House Music, Tech House, Melodic House and Techno.
The festival starts at 10 am on Friday, November 26th. For 3 days, various events will take place at the Guatape reservoir, such as the electronic music festival itself with the participation of various DJs, a yacht party and much more. The doors of the festival will close at 3 pm on Sunday.
Soon all the electronic music lovers will meet at the first edition of this festival, which is also the result of an illusion where everyone will gather and celebrate life by dancing in this heavenly place in Guatapa.
"We are very pleased to have the opportunity to host an electronic music festival in Guatapa as this place is full of nature and good energy. Colombia has great landscapes and it is worth developing something unique elsewhere like Atma. "
Ahylin Henao, is the general director of the Atma Moon Festival.


Interview
Ahylin Henao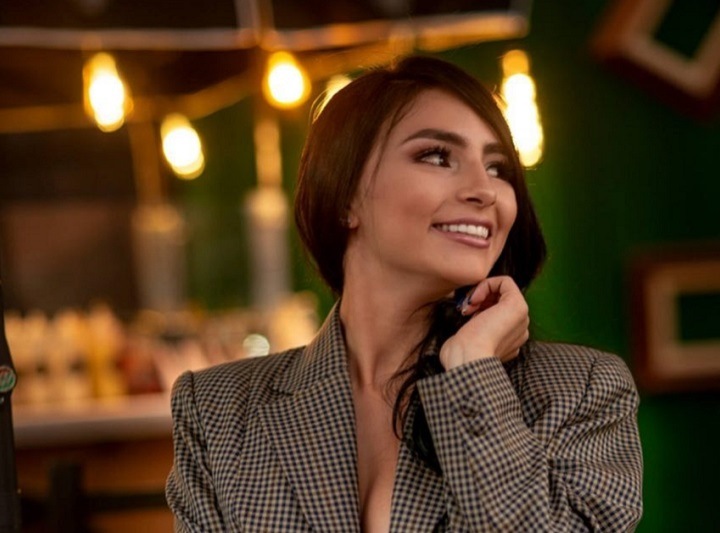 Where did the name ATMA MOON FESTIVAL come from?
The origin of the Sanskrit ātman, which literally means «soul». For Buddhism it represents the primordial consequence of wisdom and self-awareness of being, which for us is directly related to the essence of our being place, likewise theconnection of the moon in this space is radiant for the proposed dates of the festival, since we will experience a few days of a full moon that will recharge us with energy and vitality.
As you know, the festival will be held in Guatapé, Colombia. Why there?
Guatapé is an emblematic place from Colombia, with amazing reservoir and a variety of tourist places that make it very attractive for both national and international tourists. We can also observe the Nature in all its splendor, making it a special place to live a wonderful experience.
How many people is the festival designed for?
This festival is designed for 300 people, where we will find a wide variety of locations and packages.
Besides the artists, what other surprises will be waiting for people who attend ATMA MOON FESTIVAL?
You will be surprised by the natural landscapes that you will be able to observe during the festival, in addition to the tranquility that this transmits to make the connection between music and being more enjoyable. On another hand, you will find activities in the reservoir, water sports, detox days, among other things.
There is a lot going on in the organization of festivals, especially nowadays when there are still restrictions related to Covid-19 in many countries. What difficulties did you face in preparing for the festival?
We had some difficulties because of COVID -19 and it was reflected in the uncertainty as to whether we were going to be able to carry out the festival. This edition was planned over time, but nevertheless it could be developed and we are ready to enjoy this great festival.
What criteria did you use when inviting artists?
We took care of the music connection with the environment that we wanted to create in this first edition. All the selected DJs are in the middle of the House genre and are in context with the theme of the festival, creating a unique music scene.
How did the selection process work?
We know a good DJ friend who has many contacts in this industry, and he helped us make international connections that would qualify for the selection that we were looking for as filters of connection with the festival.
What is special about ATMA MOON FESTIVAL?
It has a natural magical space that allows us to leave our comfort zone and incorporate ourselves into a world full of divinity before our eyes. It is clearly a place to connect our soul, body and mind in a wonderful experience.
What makes it different from other festivals?
From the wonderful and unique location where ATMA is located, to living this experience at all levels with all the possible comforts to really experience a unique space of connection through music.
Let's try to look into the future. How do you see the future of ATMA MOON FESTIVAL and will you consider other places or countries?
It really is a unique music scene, since for the first time several of our international artists are visiting our country, making a difference in any electronic festival that has been held lately in Colombia. This is a main reason why I consider that in the future ATMA MOON FESTIVAL will be a very important event due to the unique experience that is already being experienced.